Be a Boss Lady -
While we may be dreaming of our next pool party while sitting in front of our desk, we can always plan ahead to stay cool, comfortable and professional when taking care of business during the summer heat!
Summer Style When the Weather Heats Up!
It's that time of year for beaches, barbecues, and baseball games. But all of these fun outdoor activities go hand in hand with one thing: summer heat.
It's hard enough to stay comfortable when you dress casually for social events, but what about when you have to go into the office or to a meeting?
It's sweltering on your commute, and then you feel as though you've walked into an igloo once you get inside.
Here, we break down helpful tips for getting ready for work in the midst of the summer, without losing an ounce of style.
Clothes to Help You Keep Cool
One of the great things about dressing for summer is the ability to wear dresses and skirts, which can keep you cool while also making it easier to get ready in some cases. For skirts, try a classic pencil shape to keep a work-appropriate silhouette. Alternatively, some tea length skirts with fun prints might work for a more creative work situation. As for dresses, there a number of fabrics that are great to try to keep you cool in the summer heat, but that can still function well for business. Cotton, rayon, linen, chambray, or blends are all great options. A streamlined shape will help make it work-appropriate. With dresses, not having to worry about matching a top and bottom also means you can get out the door faster in the mornings.
What if you're not a dress or skirt kind of lady though? No problem. There are some great cropped pants options that are sophisticated, but won't overly heat you, and look great paired with a tailored blouse. Try lighter colors to help reflect the sun off of you on your commute. Think whites, light grays, and baby blues.
Always Pack a Warmer Layer
In the summer, it is smart to always stash an extra layer away in your bag. It allows you to keep cool en route to work and then bundle up when you're at the office, out to lunch, on public transit, or running an errand. Oversized cardigans, blazers, or, for a more casual office, a jean jacket are handy extra layers to have around. If your office is secure, keeping a neutral layer that goes with pretty much everything in a drawer or on the back of your chair at the office is never a bad idea for those days when you are rushing out the door and might forget to bring something warm along.
What about shoes you ask?
Well this is the question of all questions.
Shoes really depend upon your personal preference, style and what styles are best for your comfort.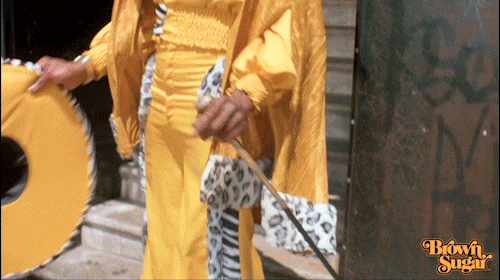 Whatever types you love, there must always be that pair we can rely on for both comfort and style. If you just go for just style, you may not be able to focus 100% on the job at hand because the distraction and discomfort of your shoes are just not allowing you to be great!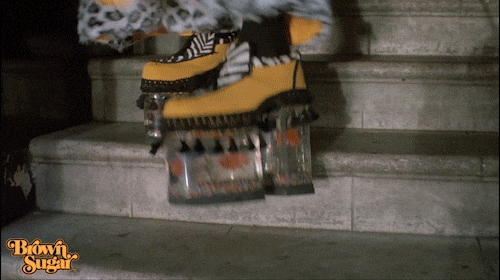 Comfortable Shoes
Another benefit about the sartorial options available during summer is that it allows for some really comfortable shoe choices. A lot of people opt for sandals in the summer, with a low to medium cushioned heel, that absorbs impact when walking. You can find stylish versions that look and feel great. There are a plethora of wonderful sandals that work well in office settings. For example, a structured leather sandal lends itself to a more professional look. Going with neutral colors, such as black, camel, or gray, can also help to take the sandal from the beach to a meeting with no problems. But, you may not want to wear sandals to work, and you may prefer to wear shoes that are enclosed.
Meanwhile, if you work in a more corporate or conservative environment, a peep toe flat might do the trick, all the while allowing your feet to still breathe and stay flat on the floor.
If you do really need a heel after all, low block heels are great options. They are much easier to walk in than stilettos and can be as low as an inch high, but still give you the professional look you need out of a heeled shoe. Some block heels also come in more of a sandaled, open toe option if that is allowed at your workplace, which are sure to keep you cool. Or go with the classic closed toe version in a lined fabric that is appropriate for summer, such as cotton or linen, being sure to forgo the suede until the weather cools down again.
Here at Tu Es Belle Et Puissante (Tebep) we love shoes that are both comfy and beautiful. Our new style for this summer is our Tebep Tread Lightly Ballet Flat.
While creating this lovely shoe design we were elated when a very talented shoe maker, with over 35 years experience in making shoes, expressed his love for our design. It gives us immense pleasure to know that our design is loved by someone who knows a lot about making shoes.
What is your "go to" shoe? Let us know.
We would love to hear what your favorite shoe is for walking around in while at work in a business environment, or wearing when when you want to be casually professional, or when running a quick errand but you still want to look professional. What is your favorite and Why it is your favorite? Submit your feedback for a chance to win a Tebep gift!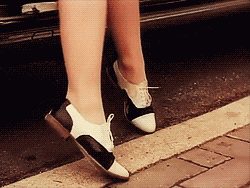 #summersummertimecoolcalmprofessionalb #SummerTime #Comfortableshoes #workshoes #BalletFlats #Loveshoes #comfortableshoes